a dentist-designed toothbrush claims to clean teeth in just 20 seconds using a unique j-shaped brush head. intended to eliminate user error, the encompass electric brush does so by cleaning half of the user's teeth at once.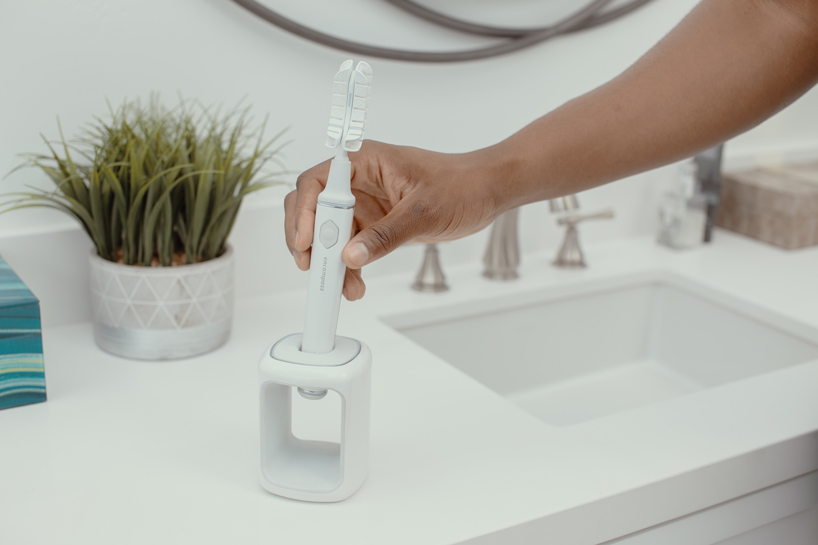 images courtesy of ecompass
instead of cleaning 1-2 teeth at a time, encompass uses a j-shaped brush which surrounds all sides of the teeth. it features flex fingers and a longitudinal flex point that adjusts to the user's mouth and provides a custom fit, ensuring bristle contact for every tooth.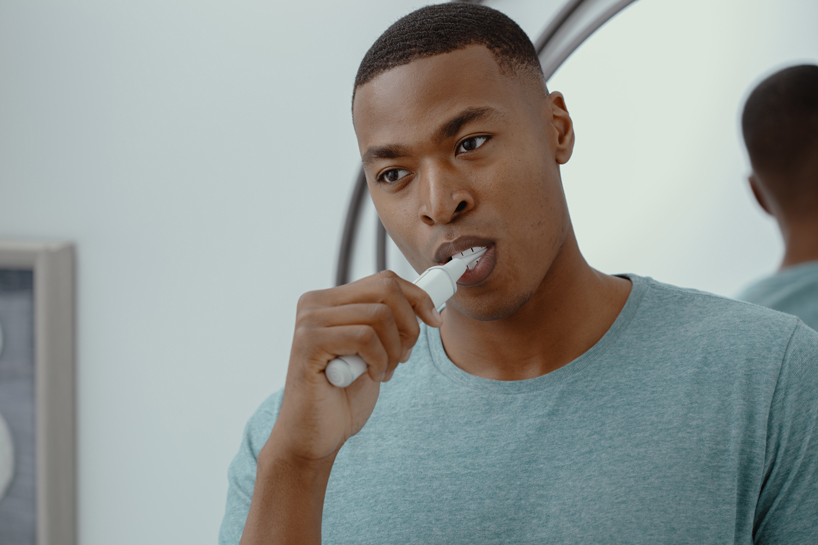 the bristles that vibrate at a precisely 100 strokes per second and are positioned to give the correct pressure and intensity for efficient pressure. a silent pneumatic pump causes the bristles to vibrate against your teeth, taking only 10 seconds on each side.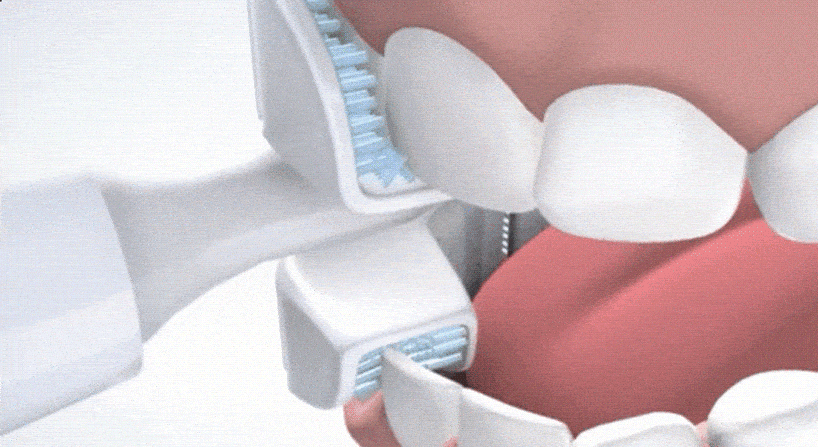 because the encompass toothbrush requires less physical 'brushing', it could prove useful for people with limited dexterity, such as those who suffer from parkinson's or tremors. it also minimizes the chances of children not brushing their teeth properly.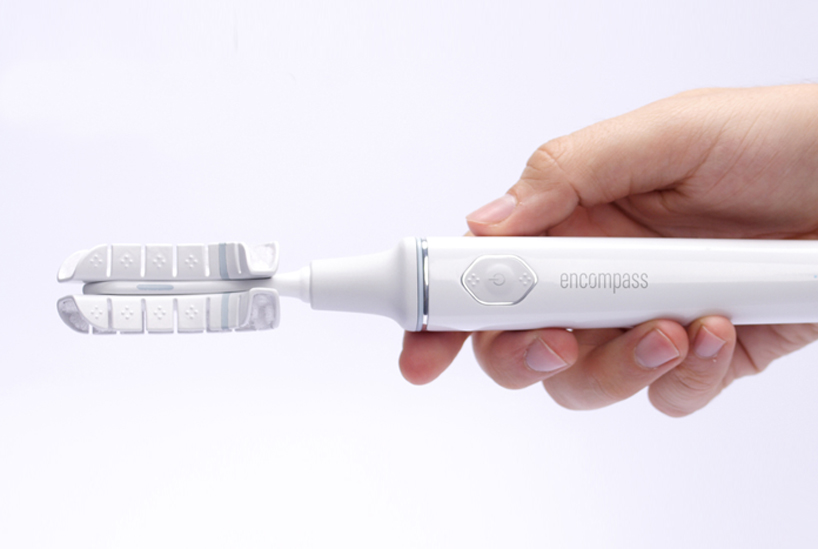 'our mission is eliminating the number one contributor to poor oral care — user error,' said ryan schwartz, founder and ceo of ryca, inc., the company behind encompass. 'studies show only one in 10 people brush correctly. most people are not brushing for the required two minutes, applying the correct bristle angle and pressure, while covering all teeth uniformly. with encompass, 10 in 10 people will brush properly because encompass does all the work for you.'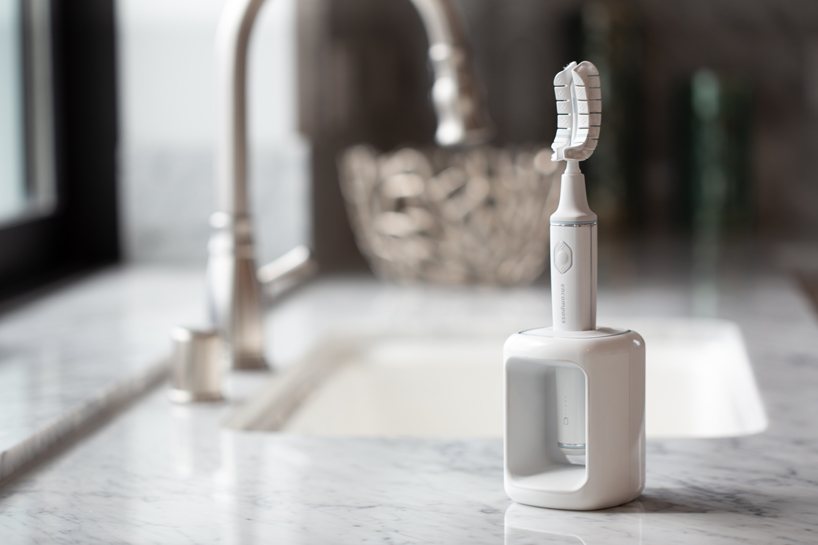 'the average person brushes for 45 to 70 seconds. 30% of millennials brush just once a day,' schwartz added. 'the impact? research shows that poor oral care can affect major organs, and contribute to health problems including, heart disease, stroke, and diabetes.'
the encompass comes with complete with a charging dock, cable, and a travel case. it is currently raising funds to go into production via an indiegogo campaign sould start shipping in may 2020. the suggested retail price for encompass is $189, but early birds can get the brush for $99.
project info:
company: encompass
type: toothbrush
price: RRP $189 USD / early bird price via indiegogo $99
kieron marchese I designboom
oct 22, 2019